Industrial Automation: Milk & Cream Separator
Sundale Dairy, Fullers Bay, East London
Dairy farming, with its demanding operational intricacies, presents unique challenges.
Our client, a dairy farm seeking to optimise their processes, approached us with a specific objective: To automate the milk and cream separation process.
This industrial automation task involved intricate engineering and automation components that required expertise and innovation to execute flawlessly.
To tackle this challenge, we leveraged our extensive industrial automation experience to design a state-of-the-art Milk / Cream Separator system.
The system, controlled by a Siemens 1200 PLC and a user-friendly 7″ HMI touch screen, introduces a new era of efficiency.
Gone are the days of manual labour – the fully automated system orchestrates the milk and cream separation process seamlessly.
The Siemens 1200 PLC serves as the central brain, orchestrating each step of the separation process.
The 7″ HMI touch screen provides intuitive control, allowing operators to set parameters, monitor the process, and receive real-time updates.
The result is a finely-tuned system that consistently delivers quality separation.
Leading the Charge with Automation
As industries evolve, automation emerges as a cornerstone of progress!
Eadsdirect invites businesses to explore how engineering brilliance can revolutionise their operations. Whether it's dairy farming or other sectors, our commitment to innovation remains unwavering.
This project is yet another testament to our dedication to engineering excellence and innovation.
The automated Milk Cream Separator stands as a beacon of progress, illuminating the path towards more efficient, sustainable, and technologically advanced processes in farming.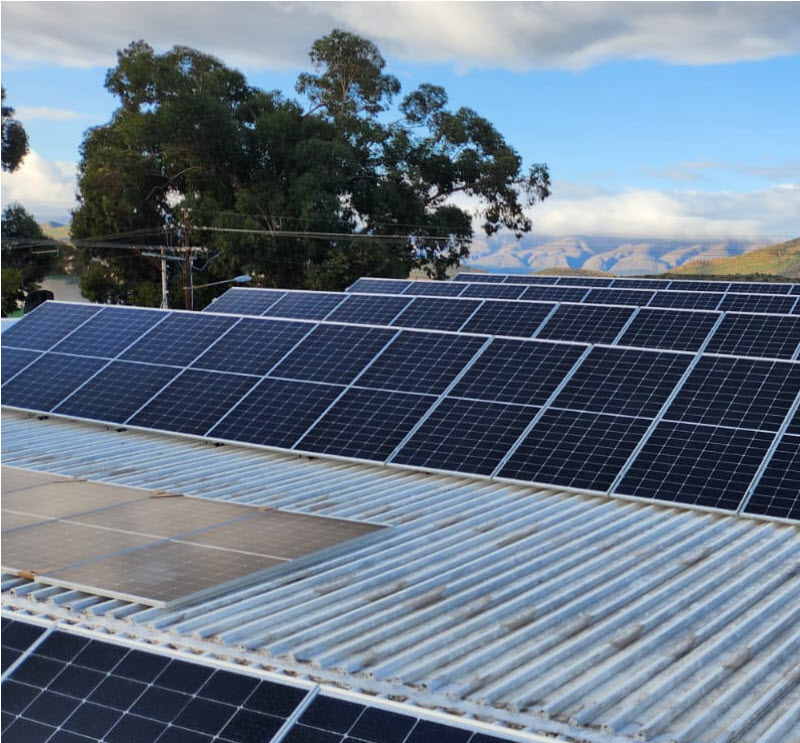 Solar Installation at TOPS SPAR
Solar installation to supply electricity to the TOPS coldroom overnight.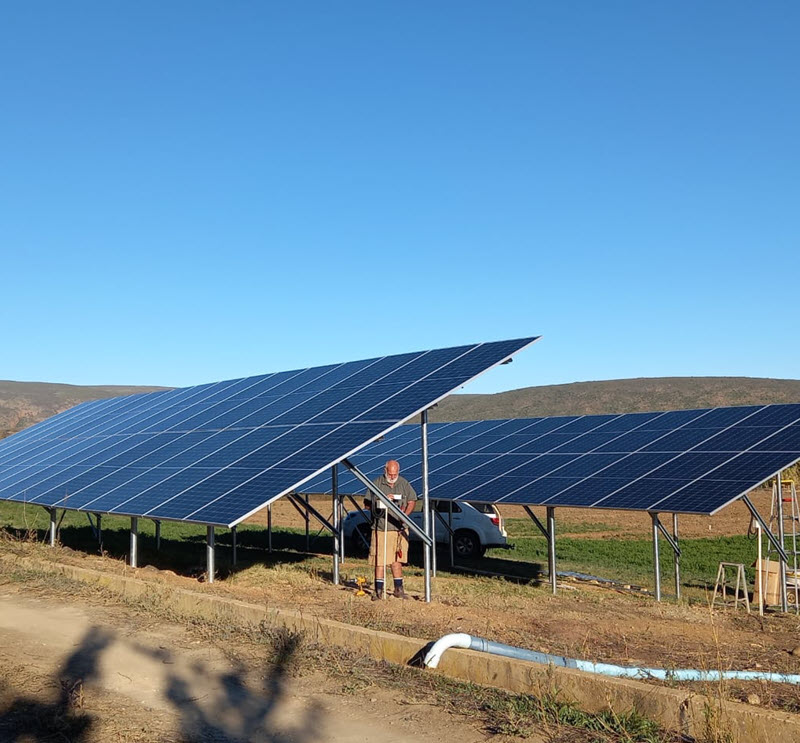 Hybrid Solar Installation Pump
Pump station, equipped with a LuxPower Hybrid Inverter.
Multiple Solar Installation
54 solar panels & storage ensures uninterrupted operations.
Jan Hofmeyer Gedenksaal,
Ladismith Showgrounds,
Route 62, Ladismith (Cape),
6655
Head Office & Administration 
2 Greef Street,
Somerset West,
Morningside,
7130