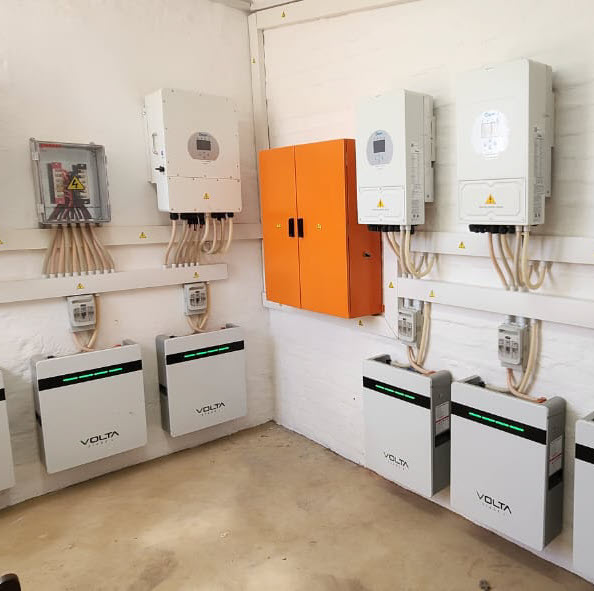 Multiple Solar + Inverter Installation
Buffelsdrift Farm, Ladismith, Western Cape
Nestled in the serene landscapes of Ladismith, Buffelsdrift Farm & B&B is not just a picturesque destination but a testament to luxury and sustainability.
In the pursuit of a greener future, the farm recently partnered with Eadsdirect to orchestrate a multiple-setup solar and inverter installation that not only exemplifies innovation but also underscores their commitment to eco-conscious living.
This extensive project comprises two 12kW, 3-phase inverters, paired with robust 15kWh batteries.
This powerhouse installation, made up of a staggering 54x 555W solar panels, feeds energy to the entire farm, ensuring operations run seamlessly – even during load shedding.
Empowering Luxury Accommodation:
The B&B Cottages:
The B&B cottages, embodying comfort and luxury, are powered by three 5kW single-phase inverters, each equipped with 5.12kWh batteries.
This inverter installation caters exclusively to the cottages, ensuring uninterrupted power for guests to enjoy their stay to the fullest!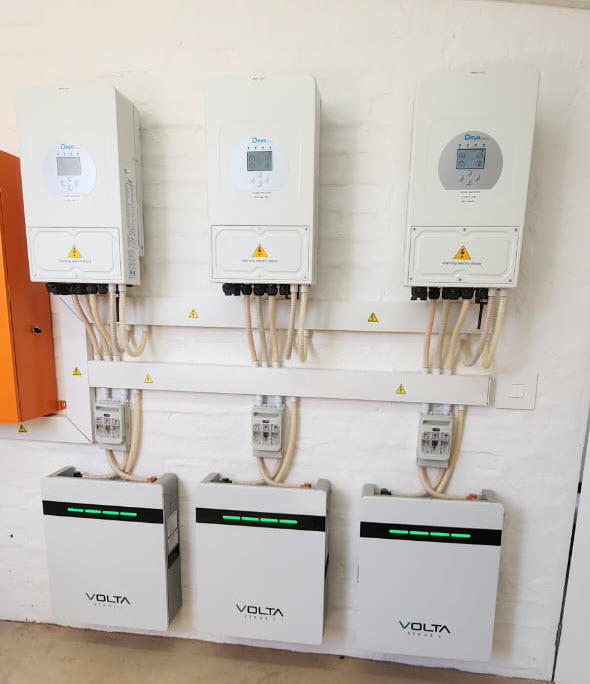 Luxury & Sustainability: The Perfect Harmony
What sets this installation apart is its ability to seamlessly integrate luxury and sustainability. Buffelsdrift Farm & B&B now serves as a testament to how high-end hospitality and green living can coexist harmoniously.
This project showcases the countless advantages of solar energy:
Savings: Reduced energy costs contribute to long-term savings.
Environmental Impact: Solar energy significantly reduces carbon footprints.
Reliability: Solar installations offer energy independence and resilience against load shedding and other power outages.
Luxury and Comfort: Guests at Buffelsdrift Farm can enjoy the lap of luxury while knowing they are staying in an eco-conscious environment.
Connect with Eadsdirect today to explore how you can say goodbye to Eskom while also contributing to a greener tomorrow!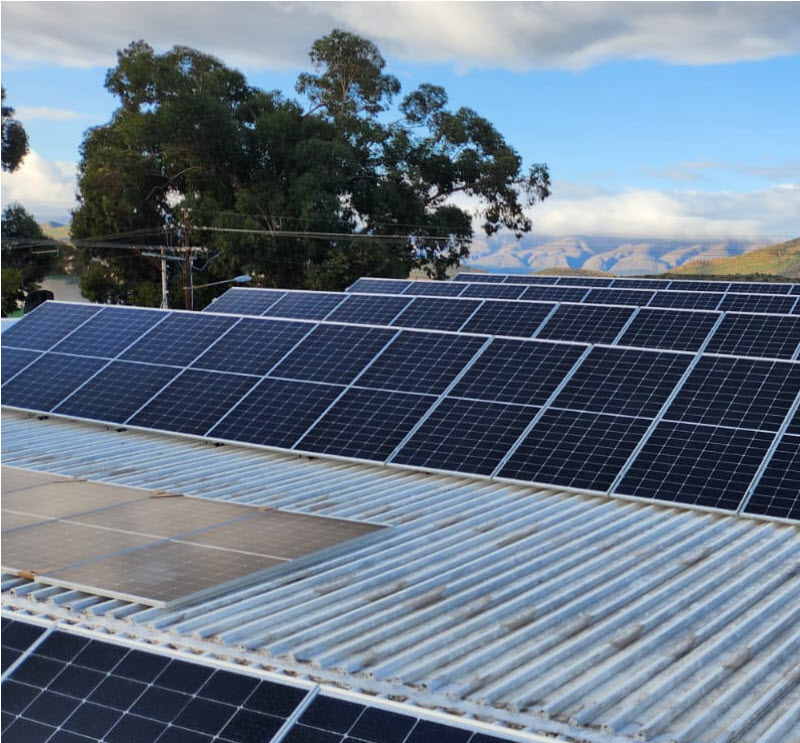 Solar Installation at TOPS SPAR
Solar installation to supply electricity to the TOPS coldroom overnight.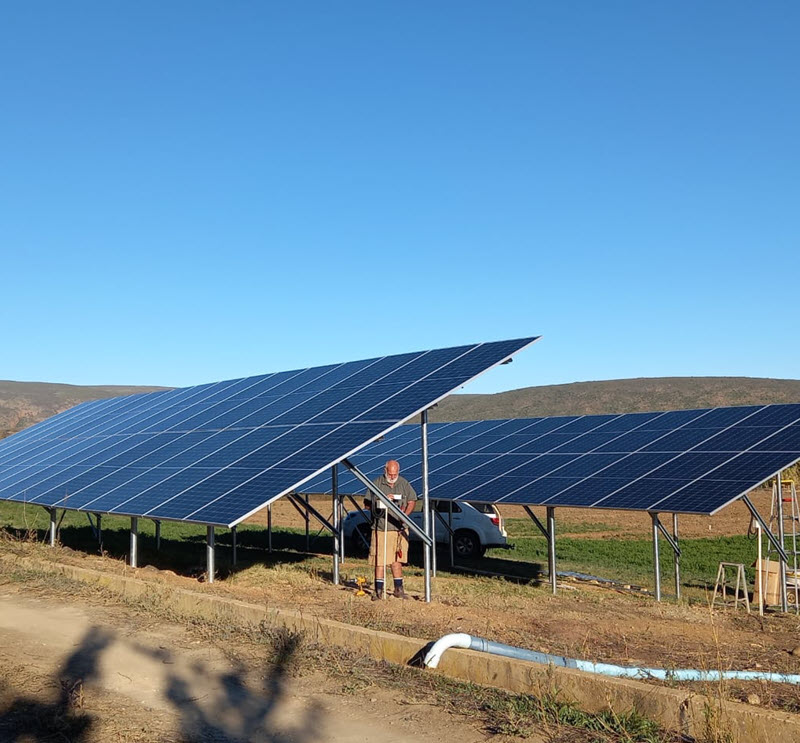 Hybrid Solar Installation Pump
Pump station, equipped with a LuxPower Hybrid Inverter.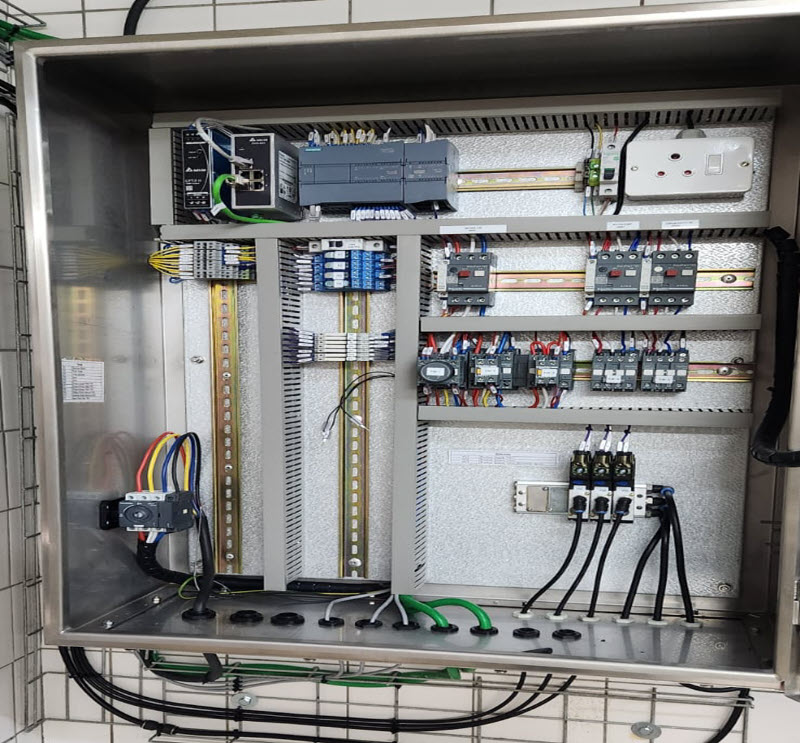 Automatic Milk & Cream Separator
Fully automatic milk cream separator and control panel.
Jan Hofmeyer Gedenksaal,
Ladismith Showgrounds,
Route 62, Ladismith (Cape),
6655
Head Office & Administration 
2 Greef Street,
Somerset West,
Morningside,
7130