Engineering & Solar Installations
25.5kW Solar Installation at TOPS, Ladismith
25.5kW N-Type Jinko Solar panels, 4x Deye Inverter (providing 48kW of AC output active power) & a 70kWh battery backup for storing excess energy during the day!
With a focus on solar energy, this project has helped transform the energy landscape of TOPS at SPAR in Ladismith, Western Cape, contributing to a greener and more resilient community.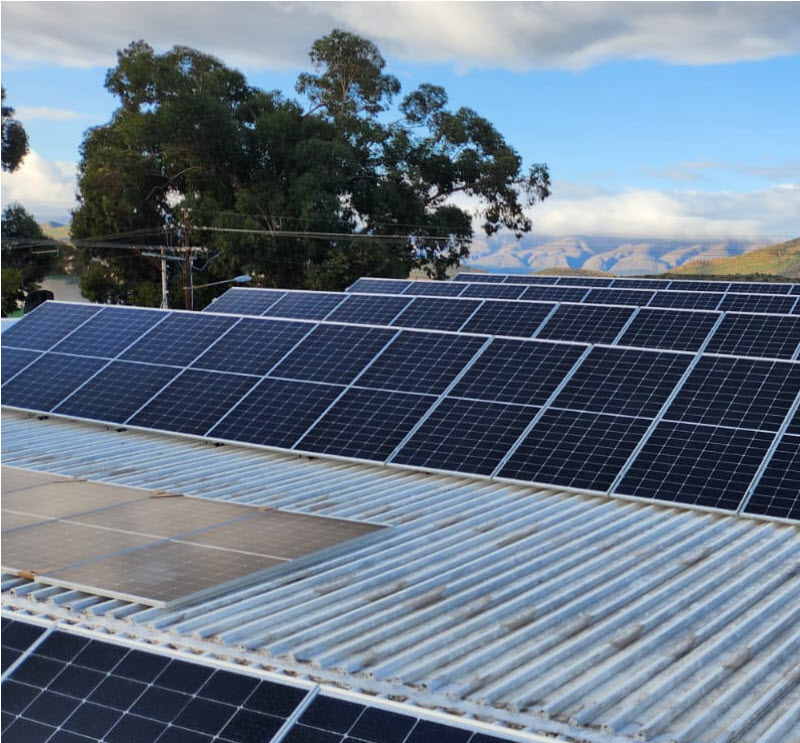 11kW Pump Station Hybrid Solar Installation
In a recent project that seamlessly combines sustainability and resilience, we proudly installed an 11kW solar pump station, forging a path that keeps this farm operational even during the most challenging times of load shedding.
At the core of this project lies a hybrid system, a synergy between Eskom and our sustainable solution.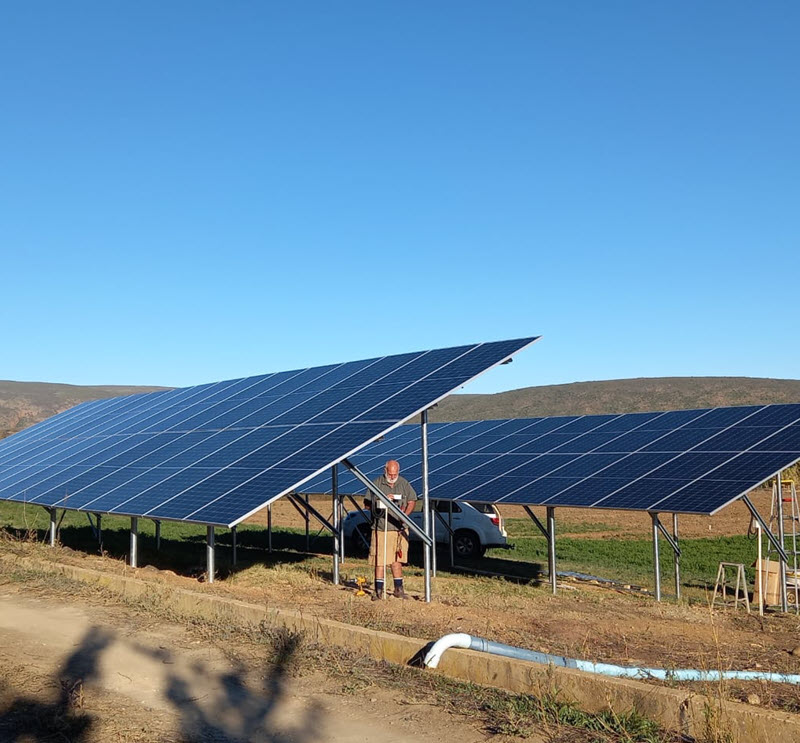 Automatic Milk / Cream Separator Panel
Dairy farming, with its demanding operational intricacies, presents unique challenges.
Our client, a dairy farm seeking to optimise their processes, approached us with a specific objective: To automate the milk and cream separation process.
Multiple Solar + Inverter Installation
This extensive project comprises two 12kW, 3-phase inverters, paired with robust 15kWh batteries.
This powerhouse installation, made up of a staggering 54x 555W solar panels, feeds energy to the entire farm, ensuring operations run seamlessly – even during load shedding!
Jan Hofmeyer Gedenksaal,
Ladismith Showgrounds,
Route 62, Ladismith (Cape),
6655
Head Office & Administration 
2 Greef Street,
Somerset West,
Morningside,
7130